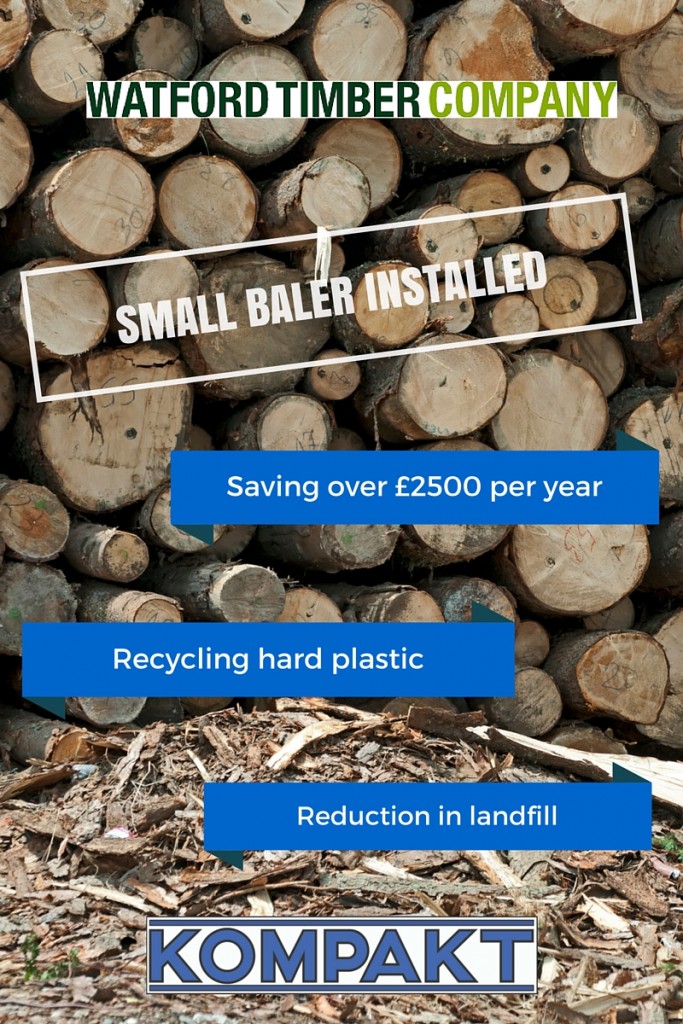 Tell us about The Waste Timber Company
The Waste Timber Company is one of the leading timber merchants in the UK, with two modern mills and in-house wood moulding systems.
When and why did you decide to purchase a baler for your waste?
We noticed that most of our waste was the plastic packaging film left over during the process of unwrapping the timber we used. This packaging was going into 18 yard skips and we were paying for the removal of a skip far too regularly. I wanted to firstly reduce this cost but also be seen to be recycling materials that could be easily recycled.
How has this benefited your business?
It has saved thousands a year on waste disposal costs and helped us increase our environmental credentials. The baler we have is pretty small so space is not an issue. We have to store a decent amount of bales to facilitate a collection but we stack them on pallets to utilise the yard better. We are using one of KOMPAKT's local partners to collect the bales which was agreed prior to choosing the size of baler; and because we were close to their recycling facility we still get a small amount of money from the plastics. This also keeps our carbon footprint down as the waste isn't having to travel great distances which I know can be the case.
Have you had to change your working practices since using the baler?
Not really, we use one of the guys who operates the saws so haven't had to employ someone to work on the baler. The plastics are stored in cages, once these are full enough to make a bale, he will continuously cycle the machine until this bale is completed, tie it off and carry on with his usual tasks.
How has using KOMPAKT helped your waste management practices?
They have helped by assisting in the collection of the film plastics but also helped us identify plastics, like our HDPE containers that can also be recycled. These go on the same collection round and help us save space in our general waste and as already mentioned help keep our carbon footprint down which is something we are keen to address in our line of work.
Do you have any plans to better your environmental procedures in the future?
Nothing massive, we are continually keeping an eye on the different waste streams we produce including wood recycling from offcuts.