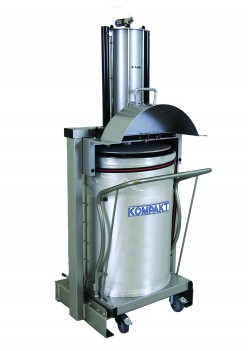 Compact general and food waste and improve the waste area. More space, less mess, better hygiene and the solution to overflowing bins.
Reduce number of bins and collections by 80%, reduce costs and improve internal logistics and productivity by locating baler close to the waste source.
Easy to empty and transport to container for collection.
☑ Easy to operate & full training provided
☑ Single phase power and low running costs
☑ Available for rent or purchase
We can provide a full cost benefit analysis and quotation for the KM-200 machine, simply contact one of our team today and we'd be happy to help.